Home
Exhibits is the University of Dayton's discovery publishing platform for showcasing our digital collections and research.
---
Showcase of our exhibits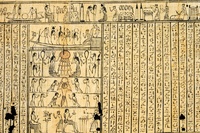 "A great, old book, to me, is like a great painting," Rose says. "It should be on display. It's one thing to look at a picture of something old, but it's another thing seeing it in person. It's just a different feeling."
This faculty-selected exhibit features rare and near-priceless first editions, manuscripts, galley proofs, papyri and illustrations spanning the scholarly spectrum from philosophy to physics.
---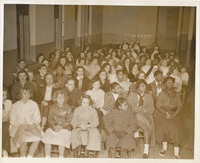 For almost a century (1912-2001), a church with a distinctive green dome could be seen high on a hill overlooking Cincinnati's Mill Creek Valley. This distinctive edifice was part of a complex originally known as Our Lady of the Woods, later Convent of the Good Shepherd, and then Girls' Town of America, that also included school buildings, industrial training facilities, and housing for nuns and resident girls.
---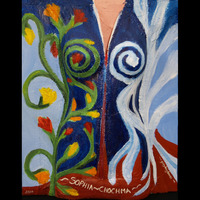 Artist Ginny Baughman investigates several mothers of the Bible through her unusual, contemporary art. The artwork in the show includes paintings, sculptures and paper constructions that tell stories of famous biblical mothers including Eve, Sara, Rachel, Rebekah, Naomi and Ruth, Elizabeth and Mary.